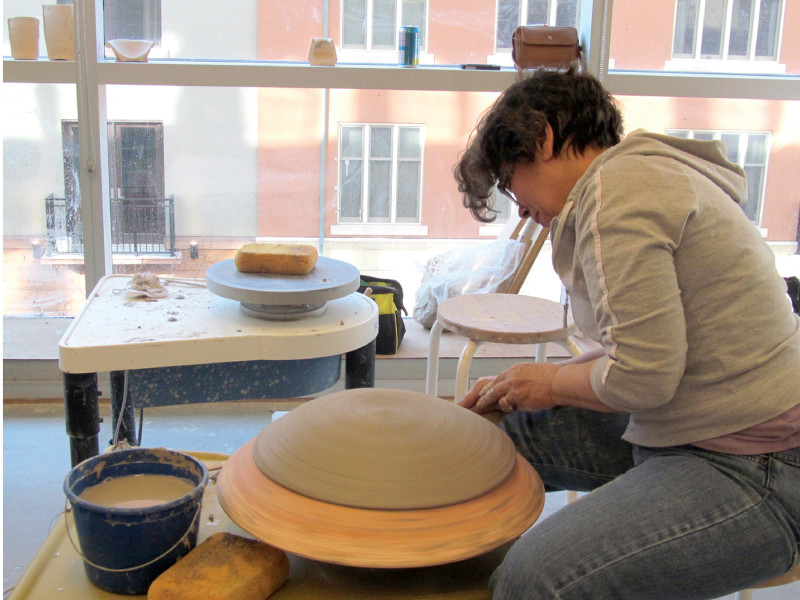 VisArts, a 501(c)(3) nonprofit, is a hub for the visual arts that engages nearly 30,000 visitors annually through contemporary art exhibitions; a studio artist program; award-winning art classes (including the largest ceramics program in the region) and art camps for kids, tweens, and teens; VisAbility Art Lab (a supported studio for adult artists with disabilities); community art programs (such as CREATE, a series of summer art workshops in the Square); the annual Rockville Arts Festival; and event rental space. Founded in 1987, VisArts is committed to our mission of transforming individuals and communities through the visual arts.
VisArts is in Rockville Town Square, three blocks from the Rockville Metro station, at 155 Gibbs Street. We also have locations around the Square – Studio 156 (156 Gibbs Street) and our Pop-Up (36F Maryland Avenue). Our galleries at 155 Gibbs Street are open Wednesday-Thursday/Saturday-Sunday, 12-4 p.m. and Friday, 12-8 p.m. Our 355 POD Space gallery, at 355 Hungerford Drive, is open 24/7. Exhibitions are free and open to the public.
Visit www.visartscenter.org, call 301.315.8200, or email info@visartscenter.org for more information.