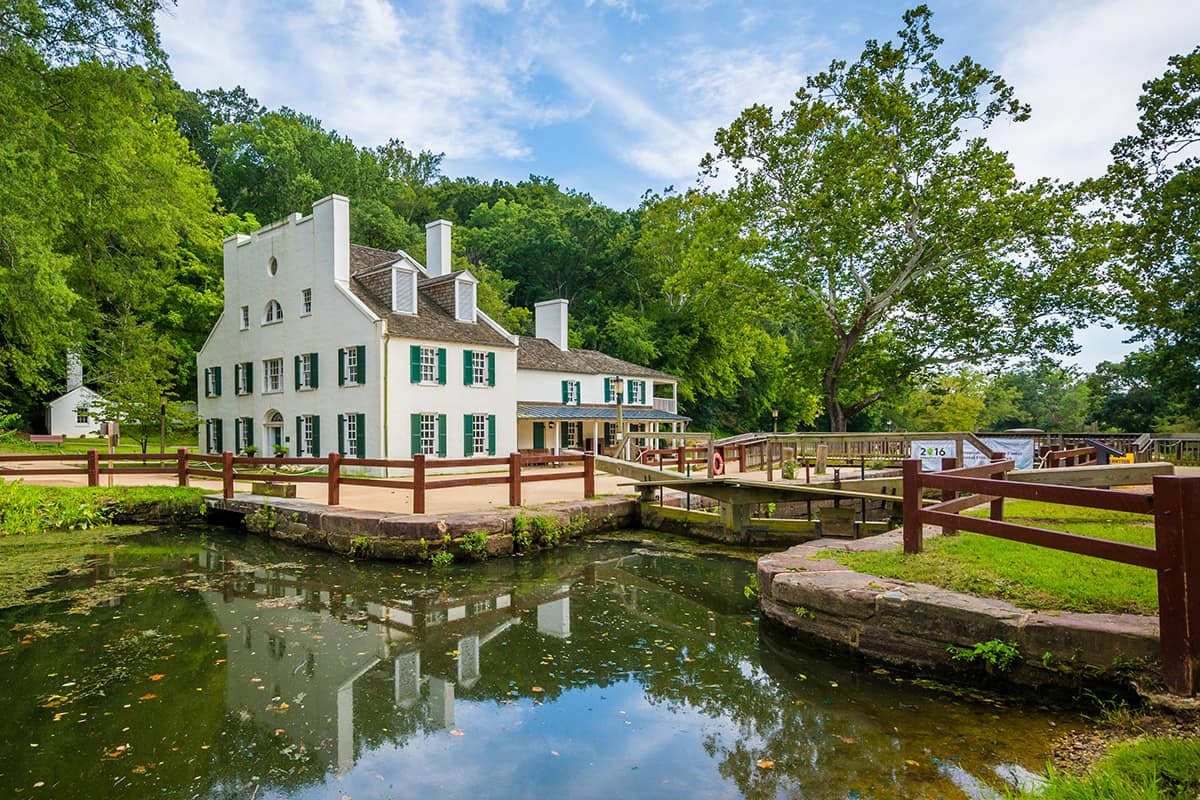 Explore Nature and History at Three National Parks
Featuring three National Parks, Montgomery County is the perfect place connect with nature and history in the same visit. The C&O Canal National Historical Park, Clara Barton National Historic Site and Glen Echo Park offer several days' worth of exploration – all within a short drive from Washington, DC.
The Chesapeake & Ohio Canal (C&O)
For nearly 100 years, The Chesapeake & Ohio Canal (C&O) was a lifeline for communities along the Potomac River. Today, it endures as a pathway for discovering historical and recreational treasures!
Take a trip back in time aboard the mule-drawn Charles F. Mercer packet boat at the Great Falls Tavern Visitor Center, or stay overnight in one of seven historic lockhouses through the award-winning Canal Quarters program managed by the C&O Canal Trust. Five lockhouses are in Montgomery County. Don't forget to visit The Monocacy Aqueduct. As the largest of the 11 aqueducts erected along the C&O Canal, it is often described by many historians as one of the finest canal features in the United States.
Clara Barton National Historic Site
The home Clara Barton, the founder of the American Red Cross, for the last 15 years of her life the Clara Barton National Historic Site honors her legacy. Originally a Red Cross warehouse building constructed in 1891, it was remodeled in the "Steamboat Gothic" Victorian architectural style and became Clara Barton's permanent residence and national headquarters of the American Red Cross in 1897. She occupied the house until her death in 1912.
Glen Echo Park
Glen Echo Park is a lively visual and performing arts site dating back to 1891.  Initially home to a Chautauqua program dedicated to providing the "masses" with opportunities for education and recreation, by 1900 the site had become a popular amusement park, in operation until 1968. Part of the National Park Service since 1971, Glen Echo Park Partnership for Arts and Culture, Inc. oversees art, history, and recreation programs in a unique setting.