Weekend Getaways + Road Trips
In Montgomery County, there is no shortage of ways to safely discover new places to visit and check a few things off your bucket list along the way.
Whether you're looking to take a scenic drive over Washington, DC's Cherry Blossom season or plan a weekend getaway to visit friends and family, these micro-weekend getaway itineraries are sure to inspire you to visit when the time is right for you.
Cherry Blossoms At-Your-Own-Pace
Springtime in Montgomery County means its cherry blossom season. A local favorite for viewing the delicate white flowers is the Kenwood neighborhood, located between Bethesda and Chevy Chase. Enjoy this casual drive-thru experience before venturing to downtown Bethesda for lunch at Gringos & Mariachis and shopping at Bethesda Row.
Shop Small. Shop Local.
There is no shortage of shopping options, including a vast array of locally owned boutiques. Stop by The Family Room in Laytonsville to browse its selection of Maryland-made products. Then venture to Takoma Park's Historic Main Street and check out Tabletop, followed by a sumptuous lunch at The Republic. Nearby is Kensington Antique Row, where you will find individual antiques and specialty shops, a multi-dealer antiques market, a design center, art gallery and several cafes and restaurants.
Practice Your Perfect Pirouette
When the weather dips below freezing, outdoor ice skating is a fun winter activity to spend with the family in Montgomery County. Show off your best moves at Veteran's Plaza in Downtown Silver Spring or Rockville Town Square. For indoor skating enthusiasts, spend the day at Cabin John Ice Rink or Wheaton Ice Arena. Head to Clarksburg Premium Outlets for an afternoon of bargain hunting, followed by a visit to The Comus Inn for Chef Sammy D's XXXL-BLTA.
A Place for Beer Lovers
No visit to Montgomery County would be complete without visiting its many breweries along the Tastemakers Trail. Locals love drinking a pint on a working horse farm at Waredaca Brewing Company or relax at Silver Branch Brewing Company's outdoor biergarten. After you check in at Cambria Suites Rockville, enjoy a local brew at one of several restaurants at Rockville Town Square.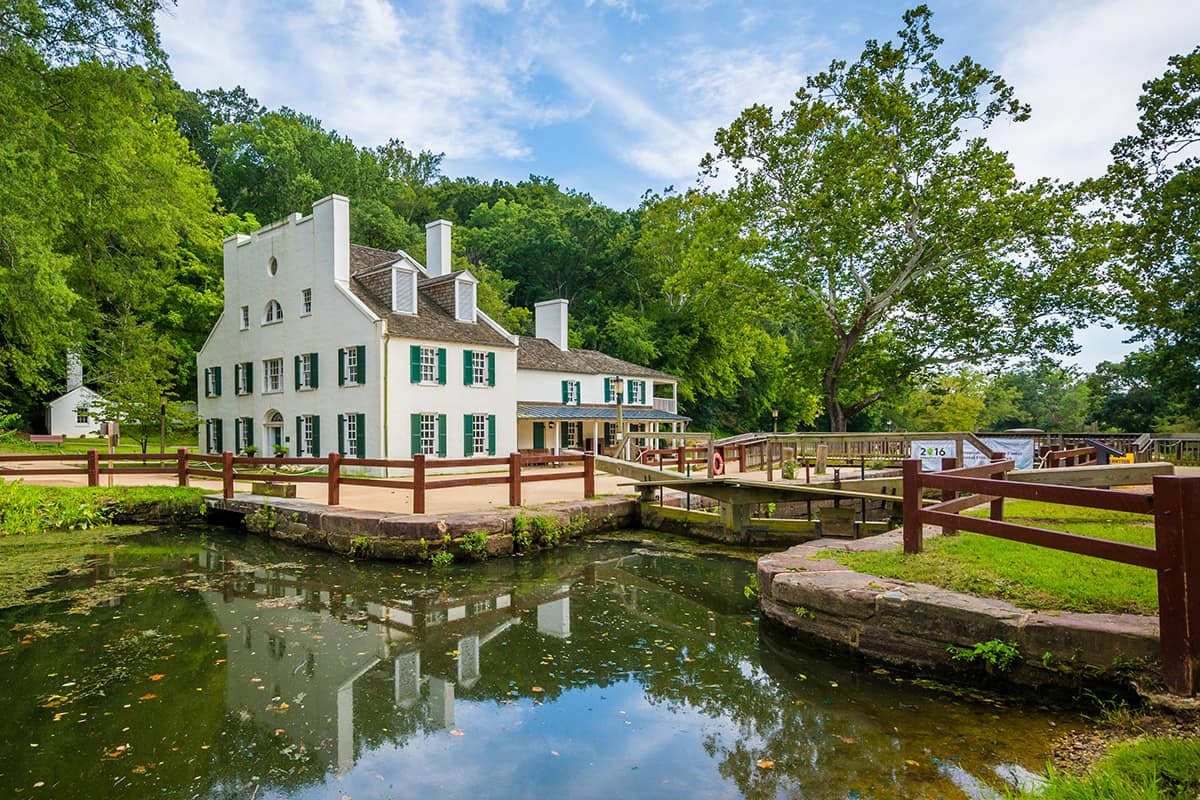 C&O Canal Experience
Celebrating its 50th Anniversary of becoming a National Park, the C&O Canal National Historical Park offers a variety of historic and outdoor experiences. Visit the Great Falls Tavern Visitors Center, view the Great Falls Rapids on the Potomac River, and hike the Billy Goat Trail. Recharge with a glass of wine at Old Angler's Inn. Make your trip an overnight experience by staying in a Canal Quarters Lockhouse.
Montgomery County's Rural Side
Enjoy gentle rolling hills and picturesque views in Montgomery County's 93,000-acre Agricultural Reserve. Take a kayaking tour of the Potomac River with Calleva in Poolesville, visit one of three wineries in Poolesville and hike the famous Sugarloaf Mountain. Keep the adventure going with round of golf at one of nine public courses or test your skills at Topgolf in Germantown.
Farm-To-Table Fun
Indulge in all the comforts of home at The Inn at Tusculum Farm. Tour the farm's 500 acres of gentle rolling hills, learn how the farm operates from the on-site manager and meet the resident alpacas and chickens. Spend the day learning the art of glass blowing at Art of Fire. Then head to Butler's Orchard for apple cider and a fresh baked pie. Finish your farm-to-table weekend with a sumptuous meal at Silo Falls.
Looking for more micro-adventures?
Get inspired by visiting Visit Montgomery's blog and request a FREE Weekend Getaway Guide or sign-up for our monthly email newsletter.
Maryland. Open for it.