Leave all of your worries behind and take a trip north to

UpCounty

. Comprised of the Poolesville, Clarksburg, Damascus, and Laytonsville communities, UpCounty is known for its easy-paced lifestyle, vast farmlands, and scenic views.
We rounded up seven activities that show off what makes UpCounty in Montgomery County, Maryland so unique including drinking beers on a farm, hiking up a mountain, and walking through vibrant sunflower fields.
Take a Scenic Drive
Hop in the car, turn on your favorite album, and head out on the open road to take a serene drive through UpCounty. As you look through the car window you will see many historic buildings and sites in Poolesville that we recommend exploring to experience the full charm of this "Canal Town" community.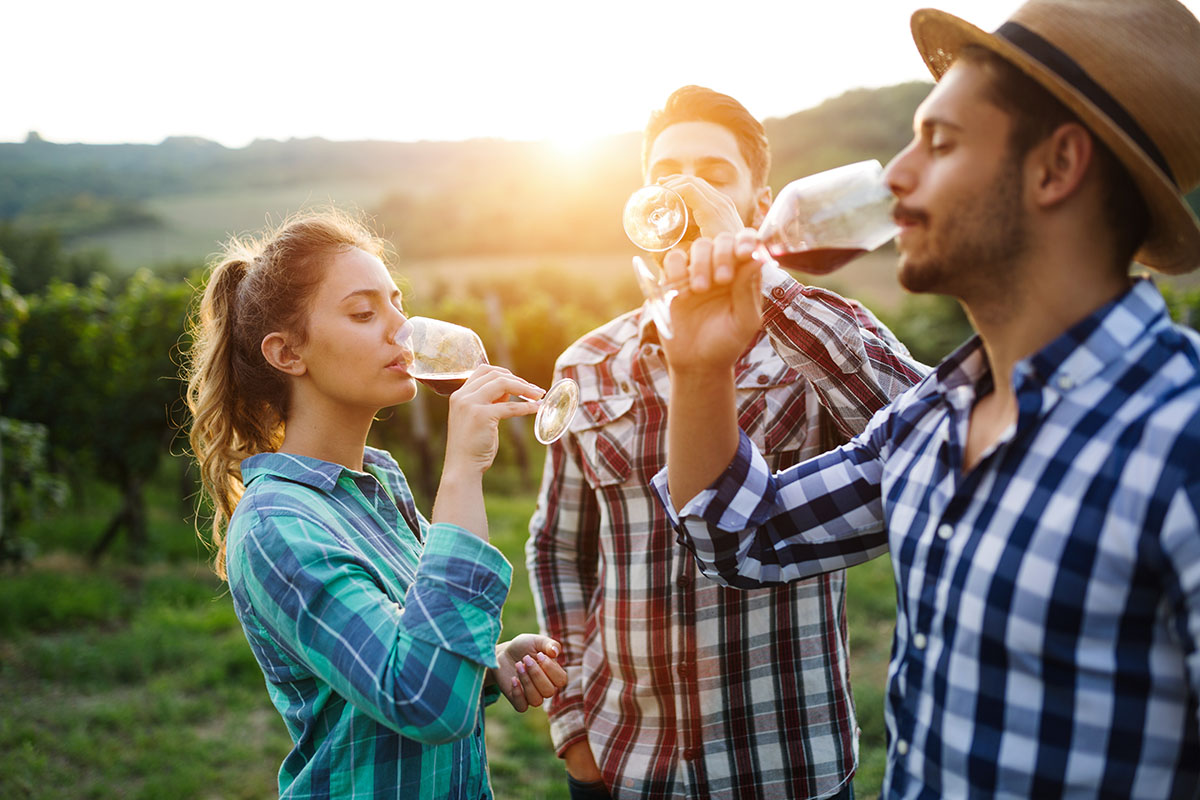 Sip Wine at Sugarloaf Mountain
Sugarloaf Mountain Vineyard is located at the base of Sugarloaf Mountain and is the perfect escape from the hustle and bustle of city life. Sip on a delicious bottle of your choice on their patio and choose from an la carte menu of cheese, meats, and other snacks to accompany your wine. Enjoy the company of friends and family in the vineyard, listen to live music, snack on bites from food trucks, or schedule a winery tour if you would like to learn about the making of a great wine.
Hike Up Sugarloaf Mountain
At 1,000 feet high, the farmland view from the top of Sugarloaf Mountain is one spectacular sight and worth the hike. It's a go at your own pace type of hike, whether you're an extreme hiker or just enjoy a more weekend leisure hike.
Get Lost in Wildlife
Mckee-Beshers Wildlife Management Area is a 2,000-acre tract in a mixture of woodlands, fields, wooded bottomland, and green-tree reservoirs. The land provides habitat for wildlife species including deer, wild turkey, over 200 species of songbirds, reptiles, and amphibians. Hike or stroll through miles of trails taking in the sights of the forests, fields, and wetlands. Mckee-Beshers is also home to the famous vibrant sunflower fields that are, with favorable conditions, in full bloom in mid-July. These sunflowers are planted as a food source for a variety of wildlife species and benefit native and honeybees.
Stay at a Historic Lockhouse
Nestled in the town of Edwards Ferry in the C&O Canal National Historical Park you'll find Lockhouse 25. Originally home to a lockkeeper and his family during the Civil War, the property can be rented for overnight stays for up to eight people. With no heat or electricity, you'll experience life as a lockkeeper for a historic adventure that's perfect for history buffs for the night or weekend.
Dinner with a View
Dishes like Lump Crab Cake, Panko Fried Green Tomatoes, and Crab & Spinach Dip are crowd favorites at The Manor at Silo Falls. The family-owned historic mansion creates the perfect blend of seasonal dining and home comfort with live music and a 40-acre rural backdrop and lakefront view.
Drink Brews on a Horse Farm
A Tastemakers Trail favorite, Waredaca Brewing Company is the perfect place to visit if you want to get a taste of Montgomery County's local craft beer scene. Sip on flights of seasonal beers that are made using the best brewing and operating practices to be as sustainable as possible. Reserve a spot with scenic views of the farm and river and prepare to have a relaxing few hours in the countryside.
VM Insiders Tip: Bring your furry friend along for a weekend outing—Waredaca Brewing Company is a dog-friendly establishment.
Share your adventures in UpCounty with us by using #MontgomeryMoment or tagging @VisitMoCo in your photo.
Looking for more places to explore Montgomery County, Maryland? Check out the Sunflower fields at McKee-Besher's Wildlife Management Area or hit a few craft beverage stops along the Tastemakers Trail.