Thanksgiving is just one week away, which means the holiday festivities are in high gear. This weekend in Montgomery County, we have a number of celebrations happening, including tree lightings throughout the area as well as the annual Montgomery County Thanksgiving Parade.
Pike & Rose Holiday Light Spectacular
Head to Pike & Rose for its annual tree lighting. You'll get to hear live holiday music and entertainment, enjoy food tastings from the shopping center's top restaurants, and shop seasonal sales and holiday promotions from retailers including L.L. Bean, Sur La Table, H&M and more. There will also be a live ice carving and holiday photo booth!
WHEN: Friday, November 17, 6 p.m. – 8 p.m.
WHERE: Pike & Rose
11580 Old Georgetown Road
Rockville, MD 20852
Tree Lighting Celebration at RIO Washingtonian
The RIO Washingtonian Center is pulling out all the stops for its tree lighting celebration this year. Head to the Lakefront Plaza near Uncle Julio's and you will get to meet Santa & Mrs. Claus. There will also be a firework show over the lake at 8 p.m. and horse and carriage rides. And, if you're feeling chilly, grab a spiked cider or hot chocolate at the holiday lakefront pop up bar.
WHEN: Friday, November 17, 6 p.m. – 8 p.m.
WHERE: Lakefront Plaza
209 Boardwalk Place
Gaithersburg, MD 20878
Tree Lighting in Rockville Town Square
This free, family-friendly event in the heart of Rockville will include a DJ, strolling entertainment, a performance from the Dawn Crafton Dance Company and a visit from Santa himself. There will also be gift card giveaways and food and drink specials. Check out the interactive holiday tree scheduled for the first performance at 5:50 p.m.
WHEN: Saturday, November 18, 5 p.m. – 8 p.m.
WHERE: Rockville Town Square
200 East Middle Lane
Rockville, MD 20850
Clarksburg Premium Outlets Holiday Tree Lighting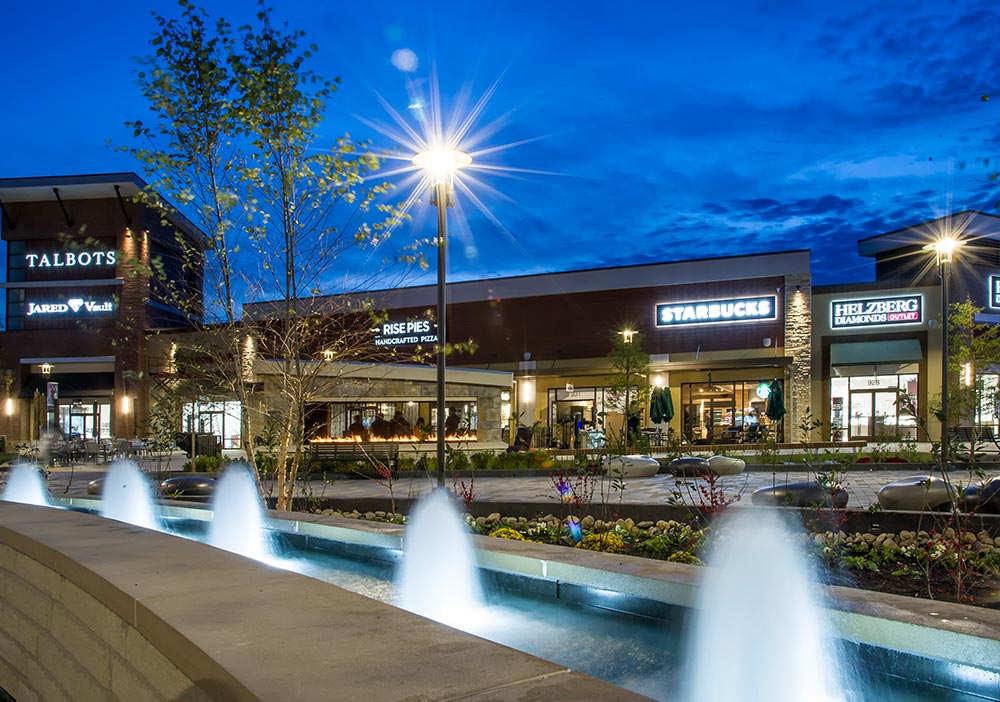 Clarksburg Premium Outlets invites local families to get in the festive spirit with a larger than life Holiday Tree Lighting. Shoppers can enjoy a holiday concert by Swing Time Big Band while getting a jumpstart on holiday shopping. Toys for Tots will also be accepting new or gently used, unwrapped toys at several on-site drop-off locations. To end the evening, the Metropolitan Ballet Theatre and Academy will perform iconic dances from "The Nutcracker" as the 40-foot tree is lit!
WHEN: Saturday, November 18, 4:30 p.m. – 7 p.m.
WHERE: Clarksburg Premium Outlets
22705 Clarksburg Road
Clarksburg, MD 20871
Santa's Arrival Event at Lakeforest Mall
Lakeforest Mall celebrates the arrival of Santa with a sing-along with Peter McCory. Parents and kids can also enjoy a Friends from the North holiday puppet show by Big Barn Puppets and make holiday crafts after the show!
WHEN: Saturday, November 18, 11 a.m. – 1 p.m.
WHERE: Lakeforest Mall
701 Russell Avenue
Gaithersburg, MD 20877
Montgomery County Thanksgiving Day Parade
This weekend, the streets of Silver Spring will be overrun with inflatable turkeys, penguins and reindeer for the annual Montgomery County Thanksgiving Parade. Head out and see the marching bands, Latin dancing groups, floats, giant characters and balloons. The parade will start from Ellsworth Drive and Fenton Street and proceed south on Georgia Avenue, ending at Silver Spring Avenue. It will also be televised live on News Channel 8 and rerun on Thanksgiving Day.
WHEN: Saturday, November 18, 10 a.m. – 12 p.m.
WHERE: Veterans Plaza
1 Veterans Place
Silver Spring, MD 20910
Holiday Sugarloaf Crafts Festival
Get a jumpstart on your holiday shopping at the Holiday Sugarloaf Crafts Festival. See an extensive array of fine work from over 450 talented artists and crafters. There will also be delicious gourmet food (with free samples) and on-site live art demonstrations. Entry tickets cost $8 but are good for the whole weekend.
WHEN: November 17-19, 10 a.m. – 6 p.m. (10 a.m. – 5 p.m. on the 19th)
WHERE: Montgomery County Fairgrounds
16 Chestnut Street
Gaithersburg, MD 20877
Find more fun things to do on our events calendar page!