HIDDEN GEMS: SMALL EATS IN MONTGOMERY COUNTY
Locally owned, each restaurant brings its own personal flair to the table that will leave you begging for more. With small and comfortable settings, be careful or you'll drive right by it!
Taco Bar
Nestled into the Express gas station next to the Rio Washingtonian is this family owned Mexican restaurant that will satisfy your cravings. From dress your own tacos to a steak burrito you will leave happy and full. Find out more: http://tacobarwashingtonian.com/
Location: 10003 Fields Rd, Gaithersburg, MD 20878
Seoul Food
Permanently located in Wheaton off University Boulevard – this Asian fusion cuisine food truck features a combination of Korean/ Japanese cuisine. The menu includes savory dishes like: bibimbap, maki rolls, kimchi quesadillas, and an assortment of Asian fusion dishes. Visit the Seoul Food Truck for those nights when you just don't want to eat at home. Find out more: http://www.seoulfooddc.com/
Location: 2514 University Blvd W, Silver Spring, MD 20902
BLT Grill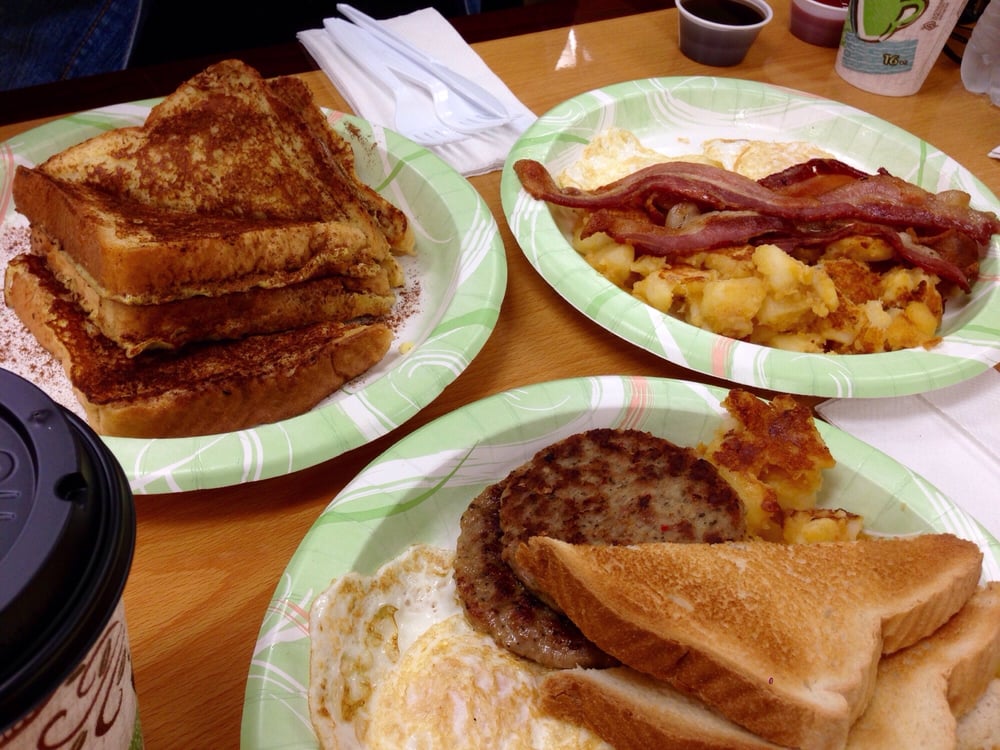 If you're looking for a delicious quick but quality breakfast this is your spot. Focusing in American and breakfast foods, this cozy restaurant is full of hospitality. With generous portion sizes, you really get a bang-for-your-buck. Get a huge Belgian waffle + breakfast potatoes + eggs + three slices of thick cut bacon = $8.00! This hidden gem is tucked away behind lakeforest mall, by the Roy Rogers.
Location: 9639 Lost Knife Rd, Gaithersburg, MD 20877
Royal Bagel Bakery & Deli
Established in 1992, this Jewish-Italian style brings breakfast, lunch, dinner, and dessert to the table. Situated next to Mi Rancho off Germantown Road, the assortment of cakes alone will have you coming back for more. By the way, they fill the cannolis when you order them, and they offer happy hour on bagels and donuts (buy 6, get 6 free) from 4-7pm!
Location: 19725 Germantown Rd #B, Germantown, MD 20874
Tortacos
Originally from Los Angeles, this family owned restaurant brought L.A. style tacos to the suburbs of Maryland. Made fresh every day, everything is made from scratch down to the salsas and marinade.
Location: 6929 Lost Knife Rd, Gaithersburg, MD 20877
http://www.eattortacos.com/
Yoyogi
Simple and fresh, this sushi comes down to the basics. With indoor and outdoor seating, a friendly atmosphere, and $3.00 rolls, this place is hard to pass up.
Location: 328 Main St #100, Gaithersburg, MD 20878
El Pollo Rico
El Pollo Rico is the place to eat when you're in Wheaton! This place nails juicy, crispy, spice-and-herb-flecked skin every time. Get the most for your buck too! A half chicken with amazing housemade sauces (a chile verde that pops with heat and a creamy aji mayo; consider mixing them together) come for just $8.25.
Location: 2517 University Blvd W, Wheaton, MD 20902
Sister Sandwiches & Such
Sisters Kim and Tammy prepare delicious, always fresh, super creative sandwiches, salads and soups, all made from scratch! http://sisterssandwichesandsuch.com/
Location: 16834 Georgia Ave, Olney, MD 20832