Autumn has arrived! Fall festivals offer great food, music and live entertainment for the whole family. Check out the best events in Montgomery County, Maryland.
Taste of Bethesda
Taste of Bethesda returns on Saturday, October 1, 2016 from 11am-4pm and will bring more than 50 restaurants and five stages of entertainment to Bethesda's Woodmont Triangle. Downtown Bethesda's famous food and music festival celebrates 27 years of diverse and delectable cuisine offered by Bethesda's local restaurant community.
Taste of Bethesda is located on Norfolk, St. Elmo, Cordell, Del Ray and Auburn Avenues in the heart of Bethesda's Woodmont Triangle.  Five stages showcase musical and cultural performances, and a children's area featuring art and craft activities, balloons and face painting will provide additional entertainment for young visitors.
Harvest Festival
Experience farm life from the 1850's to the present at the 25th annual Harvest Festival on Saturday, October 1 from 11 am – 4 pm! Folks of all ages will enjoy hands-on activities, games and farming demonstrations. Montgomery Parks' Agricultural History Farm Park is situated on 455 acres of land in Montgomery County's Agricultural Reserve, and serves as a historic farm site as well as a modern farming activity center. Enjoy some down-home fun on the farm with old-time crafts, activities, music, and food. Click here for more information.
Takoma Park Street Festival
The 35th Annual Takoma Park Street Festival will take place on Sunday, October 2, 2016 from 10am-5pm in Takoma on Carroll Avenue in Takoma Park, MD to Carroll Street, NW in Takoma, DC. The festival will host a talented mix of local artists offering paintings, photographs, pottery, silk-screening, bath and body care, stained glass, jewelry, woodworking, textiles, ceramics, kids' items and much more.
The Crawl is back at the 2016 Takoma Park Street Festival! Festival attendees may use their reuse their commemorative TAKOMA beer mugs good or purchase a new mug at the event for discounted pours (alcoholic or non-alcoholic) throughout the day inside Takoma's cafes, restaurants and bars.
Piketoberfest
Piketoberfest returns to Pike & Rose on October 8th from 1-4 pm! Come out for lawn games and kids activities, including a hay bale maze, face painter, giveaways and roving entertainment. Live music will be sponsored by AMP by Strathmore. The craft beer tent will by sponsored by Owen's Ordinary.
Howl-o-Wine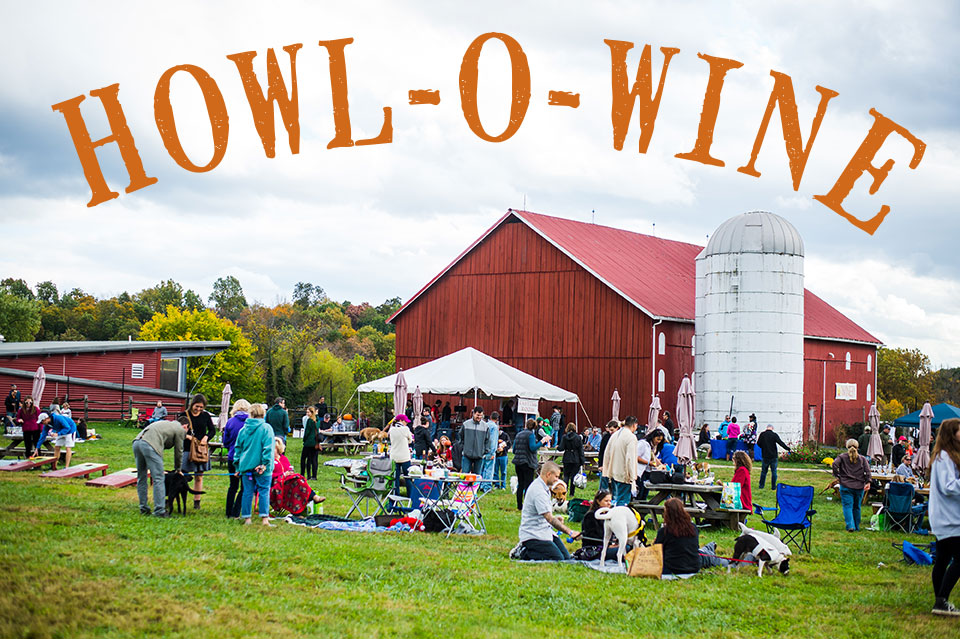 Howl-O-Wine is a family-friendly event that includes wine, food, arts & crafts, shopping, raffles, a silent auction and our famous Doggie Costume Contest! Pack a lunch and join the festivities. Live Music will be provided by Kenny & Joel, on October 8, 2016; 2 – 5 pm
Fall Music Festival
Come out on Saturday, October 8 for the Route 108 Fall Music Festival held at the Sandy Spring Museum! Featuring six hours of continuous live music from four superbly talented jazz and bluegrass who will shake down on stage, then meet in the middle to play the blues in a grand finale that will, no doubt, be magical. Complementing the star-studded musical lineup will be the area's finest craft beers and local wines. Relax and unwind throughout the museum grounds as you shop local artisans, enjoy sweet and savory treats from the county's top food trucks, and explore local craft vendors.
Oktoberfest at Kentland's
Dust off your dirndl, grab your lederhosen and get ready to Prost! The City of Gaithersburg presents the 25th annual celebration of Oktoberfest at the Kentlands, Sunday, October 9, 2016, from noon to 5 p.m. The festival covers Kentlands Village Green, the grounds of Kentlands Mansion, Main Street and Market Square. Experience a taste of Germany right in your own backyard with performances by the ever-popular Alte Kameraden German Band and Alt-Washingtonia Bavarian Dancers. Enjoy traditional festival food while sampling selections from Dogfish Head and other local microbreweries or sipping Maryland varietal wines. Fall festivities include professional pumpkin carving and apple cider pressing demonstrations, free horse-drawn wagon rides, children's crafts, inflatables, artists and crafters, and strolling entertainers.
Sugarloaf crafts festival
Each show features a variety of work by the most talented craft designers and fine artists. From blown glass and sculpture to fine art and designer clothing, you'll find the handcrafted creations you're looking for at Sugarloaf! For more than 40 years, Sugarloaf Craft Festivals have been some of the nation's best, largest and most fun shows, featuring local and national artisans and performers coming together in a vibrant artistic community. Attend the festival on October 14-16 at the Montgomery County Fairgrounds.
Rockville Antique Classic Car Show
The annual Antique Classic Car Show will be held on Saturday, October 15, 2016 from 11 a.m. – 3:30 p.m. Come out to the grounds of Glenview Mansion transform when more than 550 antique and classic automobiles go on display. From Packard to Ferrari, 32 car clubs are represented during this grand event while auto collectors and enthusiasts share the fond memories of the classic cars of yesteryear. The show also has a flea market and car sales area. Food and drink will be available for purchase at the event.
19th Annual Bethesda Row Arts Festival
The Bethesda Row Arts Festival is one of the leading fine art and craft festivals in the mid-Atlantic. Ranked 53rd of the elite fine art fairs by by the Art Fair Sourcebook, the Bethesda Row Arts Festival is "must visit" for area collectors. Featuring 190 juried museum quality artists, there is something for every arts aficionado. The streets of Bethesda Row transform into an outdoor art gallery. Art collectors and lovers will find one of a kind top quality: ceramics, drawing, pastels, fiber, decorative, fiber, wearables, glass, graphics/printmaking, jewelry, metalwork, mixed media 2D, mixed media 3D, oil/acrylic painting, photography, digital art, sculpture, watercolor, and wood. The festival will take place on October 15-16; Saturday 11am-6pm, Sunday 10am-5pm.
World of Montgomery
The World of Montgomery Festival will be held on October 16 from noon to 4 pm at Montgomery College Rockville Campus. The event is held to celebrate the rich diversity of the DC Area through international music, food, dance, culturally authentic arts demos, and hands-on activities, and more. The 8th annual family-friendly event will inspire multicultural appreciation and understanding by spotlighting the cultures of China, El Salvador, Ethiopia, and India, which are the four largest immigrant populations in Montgomery County. All four nations have established Sisters City relationships with the County.
Pumpkin Trolley Fest
Visit the National Capital Trolley Museum during Pumpkin TrolleyFest. The festival includes a stop at Pinson's Pumpkin Market. Children may exchange the tokens purchased with their trolley ride tickets for pumpkins. Sitting at nearby tables, they may decorate their pumpkins to take home. Visitors may also tour Street Car Hall with a docent, learn about the role of street cars in developing communities, and see the antics of Harold Lloyd in silent film comedies featuring street cars.
36th Annual Pumpkin Festival
Butler's Orchard hosts an annual Pumpkin Festival held every weekend throughout October, from 10 a.m. to 5 p.m. Admission includes hayrides to and from the pumpkin fields, exploring the learning stations, jumping in the hayloft barn, swooshing down the giant slides, visiting barnyard animals, exploring the straw maze, riding the pedal tractors, playing the rubber ducky derby, riding the pumpkin coach, crawling over the spider web, and more! Click here for more information.
Corktoberfest
CorktoberFest is a 2-day Wine Festival being held at the Montgomery County Fairgrounds involving wineries, numerous craft vendors, live musical entertainment, food vendors, and more! The second annual CorktoberFest will be held on October 22nd and 23rd, 2016.
Silver Spring Zombie Walk
Don't fear the walking dead, enjoy an evening with people dressed up as zombies in Downtown Silver Spring on Saturday, October 29th! Parade route and more information will be available soon.
A Room With a Clue
"A Room With a Clue" by Dean Fiala is the newest installment of Murder at the Mansion Dessert Theater. As the game becomes all too real, the group realizes they might have more than one murder to solve in this interactive mystery. Enjoy an outing riddled with clues and a buffet of scandalous sweet treats as you dress as your favorite Clue character and help solve a murder. Performances are Friday, October 28 and Saturday, October 29 at 8 p.m. and Sunday, October 30 at 2 p.m. in the beautiful and historic Kentlands Mansion. Tickets are $35 per person, $60 per couple, and include a dessert buffet and non-alcoholic beverages.  A cash bar will be available. This event is appropriate for those ages 18 and older.