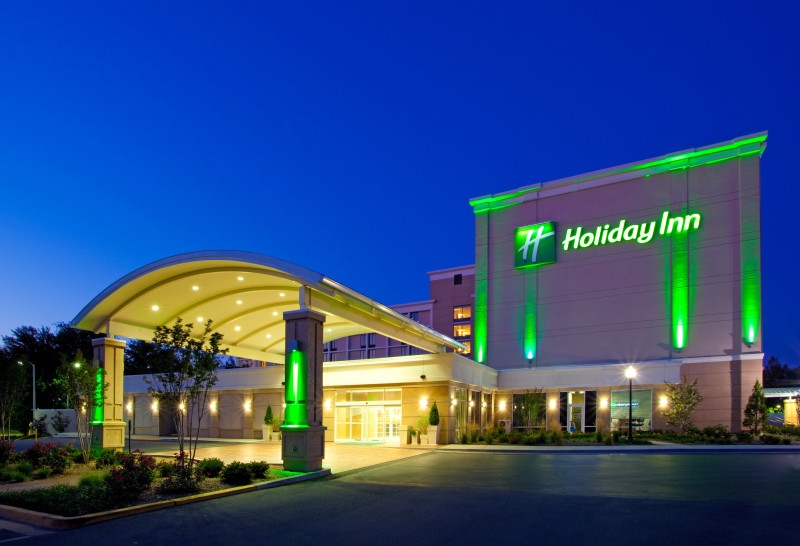 The Holiday Inn Gaithersburg offers 301 beautifully appointed guest rooms and over 9,000 square feet of meeting space across seven meeting rooms that can accommodate events for up to 400 people.
Located in the heart of the I-270 High Tech Business Corridor, this hotel is within close distance of major companies and leisure travelers will also have easy access to Washington D.C. and the many family friendly attractions. On-site amenities include indoor pool, fitness center and our full-service restaurant, Harvest Plates & Pints.
Our skilled staff specializes in meetings, traditional weddings, and multi-cultural weddings. They will make sure your experience is all you could ask for plus a little more.
Venue Information
Accessible Rooms
Bar On Site
Business Center
Closest Metro Stop: The Shady Grove Metro is located less than 5 miles from the hotel
Complimentary Parking
Complimentary Shuttle
Complimentary WiFi in rooms
Convenience Store
Cost of Internet per day: Complimentary
Fitness Center
Handicap Accessible Facility
Laundry Facilities On-Site
Make a Hotel Reservation: Please contact us at (301) 948-8900 or click on our website link at www.HIGaithersburg.com/
Max Event Capacity: 600
Microwave in Room
BWI Airport: 39 mi
Dulles DCA Airport: 29 mi
Dulles IAD Airport: 32 mi
Non-Smoking
Pool Indoor
Restaurant On Site
Room Service
Walking Distance to Metro Stop: Complimentary Shuttle Service to Metro located 5 minutes from hotel
Wedding Planner Available
Space Information
| | |
| --- | --- |
| Area | 1,600 ft2 |
| Banquet Seating | 150 |
| Classroom Seating | 40 |
| Reception Seating | 120 |
| Theater Seating | 110 |
| | |
| --- | --- |
| Area | 4,860 ft2 |
| Banquet Seating | 350 |
| Classroom Seating | 300 |
| Reception Seating | 350 |
| Theater Seating | 500 |
| | |
| --- | --- |
| Area | 486 ft2 |
| Banquet Seating | 30 |
| Classroom Seating | 15 |
| Reception Seating | 30 |
| Theater Seating | 30 |
| | |
| --- | --- |
| Area | 638 ft2 |
| Banquet Seating | 40 |
| Classroom Seating | 24 |
| Reception Seating | 40 |
| Theater Seating | 50 |
| | |
| --- | --- |
| Area | 650 ft2 |
| Banquet Seating | 40 |
| Classroom Seating | 24 |
| Reception Seating | 40 |
| Theater Seating | 100 |
| | |
| --- | --- |
| Area | 391 ft2 |
| Banquet Seating | 40 |
| Classroom Seating | 20 |
| Reception Seating | 40 |
| Theater Seating | 30 |
| | |
| --- | --- |
| Area | 1,352 ft2 |
| Banquet Seating | 75 |
| Classroom Seating | 50 |
| Reception Seating | 75 |
| Theater Seating | 100 |