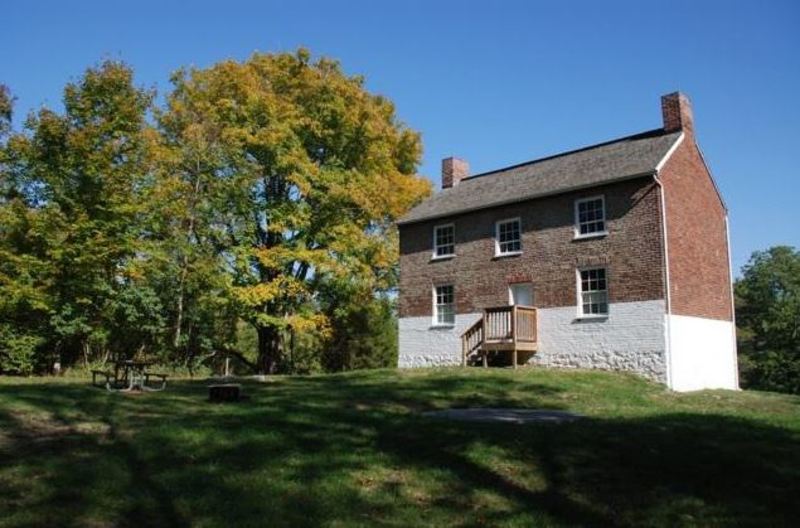 Six historic lockhouses along the C&O Canal are available for overnight stays through the award-winning Canal Quarters program, managed by the C&O Canal Trust. Each lockhouse has been rehabilitated and features historic furnishings, décor, and interpretive materials that tell stories from various periods in the C&O Canal's history. Your stay in a Canal Quarters lockhouse will transport you back in time and let you live like a lockkeeper along the C&O Canal -- a unique experience that you can't get anywhere else!
Lockhouse 49 depicts the heyday of the canal community at Four Locks during the 1920s. The proximity of four locks being built within 1,530 feet of each other created the ideal situation for families, merchants, and people of all classes to come together to build a community. It is furnished with objects reminiscent of the 1920s and sleeps 8 people. It has electricity which powers the baseboard heat and stove. There is an outdoor portable toilet provided and it offers a fire ring and picnic table. A nearby water pump provides water all year long.
There are five other lockhouses available for overnight stays, which you can learn about at www.CanalQuarters.org. All of the lockhouses are located on the towpath in the Chesapeake and Ohio Canal National Historical Park. All revenue collected from program fees remains within the program and is used for daily operations, preservation work, and public programming.