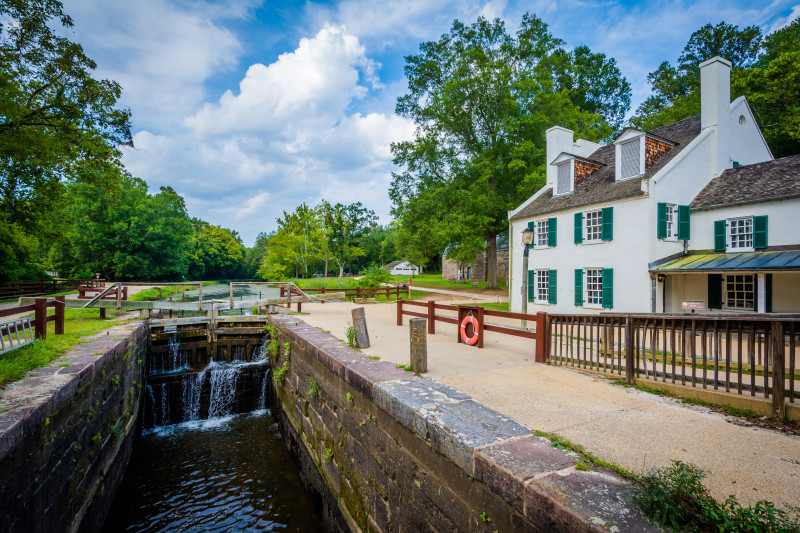 Founded in 2007, the C&O Canal Trust is the official non-profit partner of the Chesapeake & Ohio Canal National Historical Park. Our mission is to work in partnership with the National Park Service to protect, restore, and promote the C&O Canal. The Trust engages communities and individuals to realize the Park's historical, natural, and recreational potential.
About the Lockhouse Program:
The Canal Quarters Lockhouse program, managed by the C&O Canal Trust, provides guests the opportunity to step back in time and live like a lockkeeper for the night... or three! Each of the six historic lockhouses – with four in Montgomery County – are restored and furnished to reflect the time period in which they are built, and each location tells a different story about the development of the C&O Canal.
All six Canal Quarters lockhouses can sleep up 8 people. They have been used for romantic getaways (including some engagements and weddings!), family getaways and reunions, girls' weekends, scout troop lodging, and a special place for parties, holidays, and celebrations. There is no parking fee and pets are not allowed. They book up fast, so be sure to reserve your date soon!
Venue Information
Full Kitchen Units
Parking Fee
Pets Allowed