In case the colder temperatures and gorgeous foliage weren't already clear indicators, but fall is in full effect. And now that we're entering the month of November, we can also begin the countdown to the holidays. There are several events this weekend to help you kick the month off on the right note, including historical celebrations, a local 10-year anniversary and even a model train show.
Here's your weekend round up for November 3 – 5, 2017!
Rockville Town Square 10th Anniversary Celebration
Since it was opened 10 years ago, Rockville Town Square has been central hub for dining, shopping and community events in Montgomery County. Come and celebrate its 10th anniversary on Friday, November 3. There will be live music, entertainment, special deals, swag bags for the first 300 guests, cake and an anniversary toast with Mayor Bridget Newton!
WHEN: Friday, November 3, 6 p.m. – 9 p.m.
WHERE: Rockville Town Square
200 East Middle Lane
Rockville, MD 20850
Woodlawn Museum Open House
Each November 1 in Maryland we celebrate Emancipation Day which marks the day that the state passed a constitution that abolished slavery. This weekend, there will be a number of events and activities happening across the county in recognition of this historic day.
As part of Emancipation Day, the Woodlawn Museum at Woodlawn Cultural Park will be hosting a two-day open house. Built in a 19th century stone barn, the Woodlawn Museum features multimedia exhibits that highlight the area's agricultural landscape, the Underground Railroad, local free black communities and the Quaker experience in Montgomery County, revealed through the lives of the Woodlawn's residents and enslaved laborers.
WHEN: Saturday – Sunday, November 4-5, 10 a.m. – 4 p.m.
WHERE: Woodlawn Cultural Park
16501 Norwood Road
Sandy Spring, MD 20860
Sandy Spring Slave Museum & African Art Gallery Open House
Join the Sandy Spring Slave & African Art Gallery at its Emancipation Day open house. There will be a cabin tour, exhibitions on slavery and a performance of Sounds of the Caribbean Art Form (SOCA) – a combination of calypso, blues and gospel. They will also present a movie titled, "Community Cornerstones," about Montgomery County's historic black churches.
WHEN: Saturday, November 4, 11 a.m. – 4 p.m.
WHERE: Sandy Spring Slave Museum
18524 Brooke Road
Sandy Spring, MD 20860
Button Farm Living History Center Open House
The historic Button Farm, home to the Menare Foundation, is Maryland's only living history center depicting 19th century slave plantation life and the story of the Underground Railroad through its unique living history experiences. Located on 40-acres of Seneca Creek State Park, the park will host an open house on Sunday, November 5 from noon to 4 p.m.
WHEN: Sunday, November 5, 12 p.m. – 4 p.m.
WHERE: Button Farm Living History Center
16820 Black Rock Road
Germantown, MD 20874
See our recent blog post for a full list of Emancipation Day events!
Gaithersburg Railroadiana Show & Model Train Show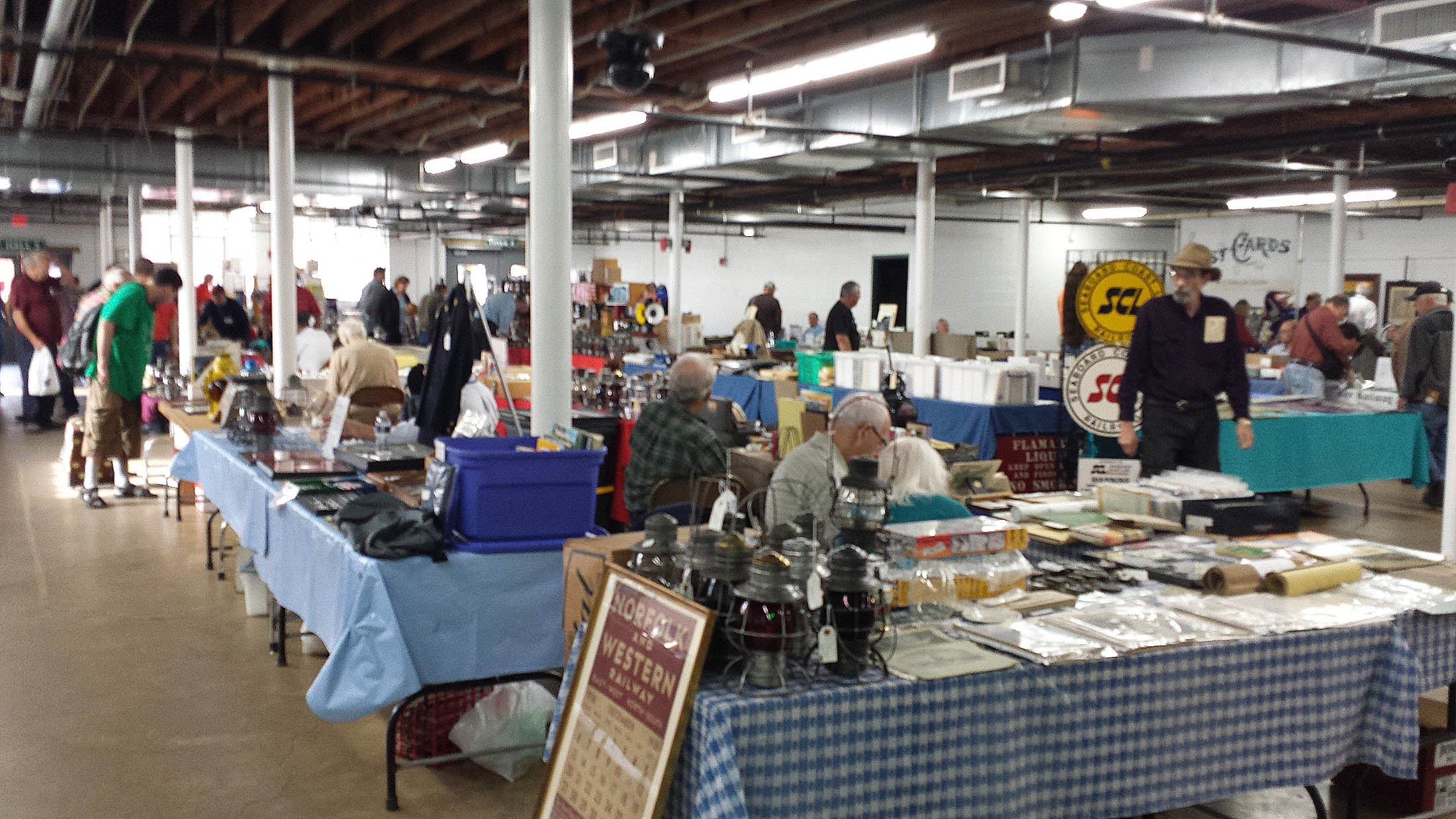 Head to the Montgomery County Fairgrounds this weekend for the 40th Gaithersburg Railroadiana Show. There will be over 600 tables filled with antique transportation artifacts for sale, including items from railroads, steamships, airlines and buses from the 19th and 20th century. Coinciding with the event will be the 12th annual Gaithersburg Model Train Show.
WHEN: Sunday, November 5, 9 a.m. – 4 p.m.
WHERE: Montgomery County Fairgrounds
16 Chestnut Street
Gaithersburg, MD 20877