The U.S. is sending more than 500 Americans to Rio de Janeiro! Of the 500 Americans, 13 are from Maryland! From superstars like Katie Ledecky to hardly-household-names competing in triathlons and wrestling, here's a few facts to help you get to know local Olympians!
We're super excited to highlight our Montgomery County Athletes:
Swimmers
Katie Ledecky – 19 years old, Bethesda native
Ledecky lives with her parents in Bethesda, Maryland and attended Stone Ridge School of the Sacred Heart. She trained with her original club, Nation's Capital Swim Club. Ledecky exploded onto the U.S. swimming scene in 2012 at the Olympic Trials, where she was the youngest swimmer at the meet. She won a gold medal at the 2012 Olympic Games in London in the 800m freestyle event.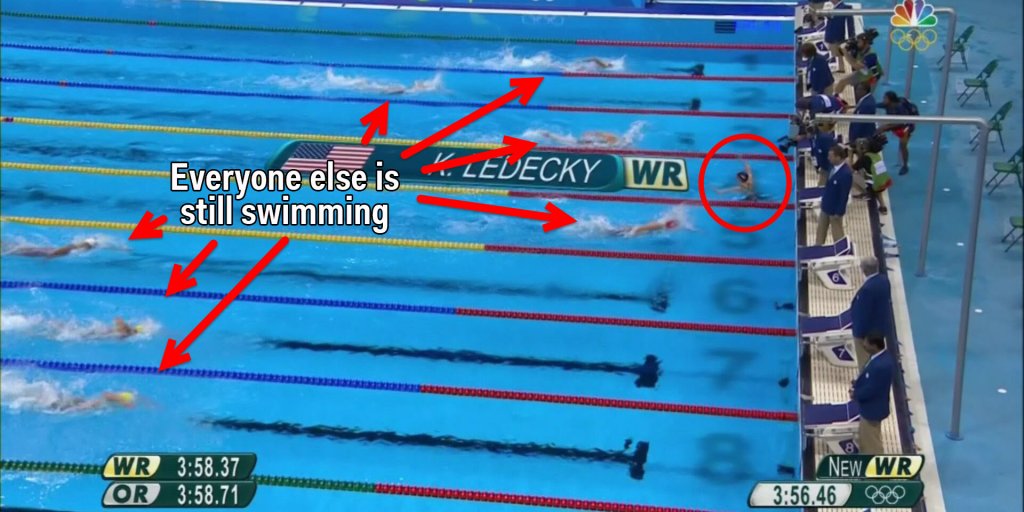 At this year's Olympics, Ledecky won the 400M freestyle with a blazing fast time of 3:56.46 shattering her previous world record! Katie Ledecky was celebrating her world record before anyone else finished the race! She also won gold for the 200m freestyle. She is the current world-record holder in the 400-, 800-, and 1,500-meter freestyle. She now holds three Olympic gold medals, and is a nine-time world champion.
Throwback: Check our a young Katie meeting Michael Phelps.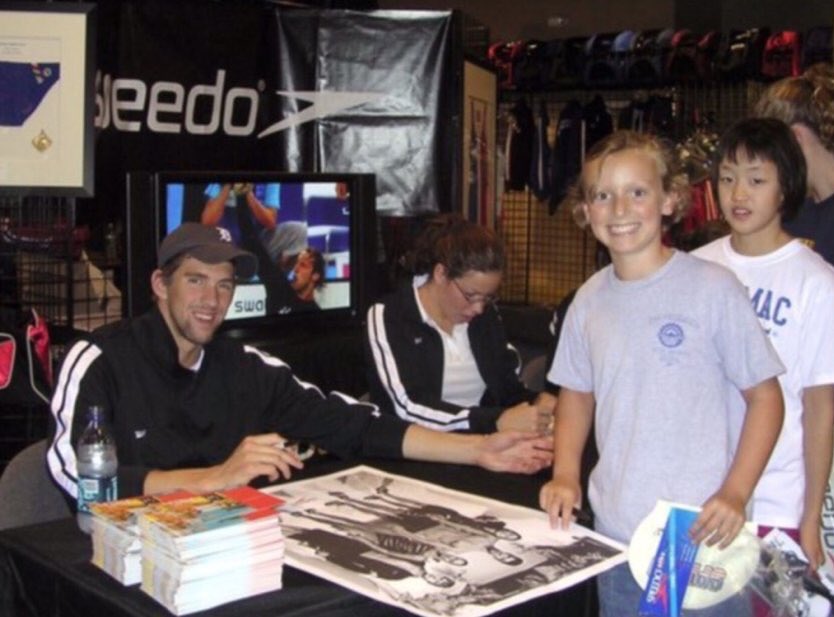 Jack Conger – 21 years old, Rockville native
Conger grew up in Rockville, Maryland swimming for the Rockville-Montgomery Swim Club. Conger attended Our Lady of Good-Counsel High School in Montgomery County. During his high school swimming career, Conger broke the National High School Record in the 500-yard freestyle by three seconds, the oldest High School Record (30 years old!). He is a three-time All-Met Swimmer of the Year at Good Counsel High. Conger is also the National Independent High School Record Holder in the 100-yard freestyle with a time of 42.81.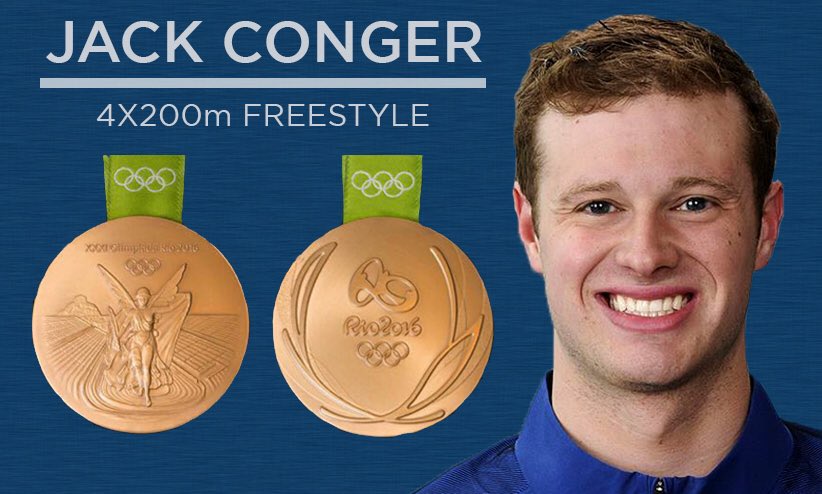 Conger helped the U.S. team to an easy victory in the qualifying heats, winning in 7 minutes, 6.74 seconds. The U.S. men's 4x200m freestyle relay team has reigned supreme once again capturing gold medals during the finals!
Basketball:
Kevin Durant – 27 years old, DC and Rockville native
After playing two years of high school basketball at National Christian Academy and one year at Oak Hill Academy, Durant transferred to Montrose Christian School in Rockville for his senior year, growing five inches before the start of the season and beginning the year with a height of six feet, seven inches.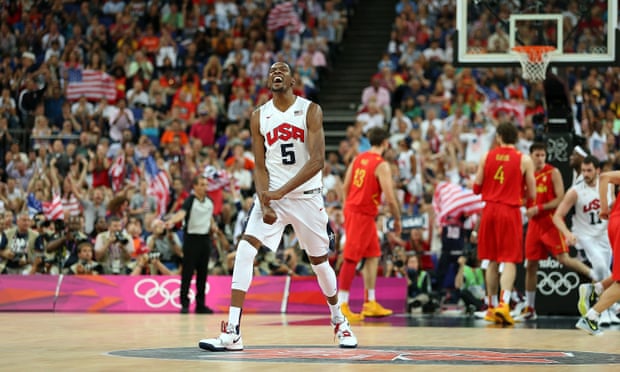 At the 2012 Olympics, Durant set the record for total points scored in an Olympic basketball tournament. With averages of 19.5 points, 5.8 rebounds, 2.6 assists, and 1.6 steals per game, he helped the national team go undefeated en route to a gold medal. In the tournament's final game, he led all scorers with 30 points. The leading scorer returns to Team USA this year at Rio. Follow Durant and the rest of Team USA as they compete for Gold. Stay up to date with the games.
Wrestling
Helen Maroulis – 24 years old, born in Rockville
Helen is a reigning gold medalist from the last World Wrestling Championships. She claimed the first wrestling gold for the U.S. women on Thursday in the Rio Games. And she did it by beating one of the all-time greats in the sport. The 24-year-old won in the 53 kg weight class, defeating three-time defending Olympic championSaori Yoshida, 33, of Japan 4-1.
Kayak-Canoe
Ashley Nee – 27 years old, Darnestown native
Nee attended Northwest High School and the University of Maryland. Olympian Ashley Nee first encountered a kayak at summer camp when she was 10 years old. She first made the U.S. National Team in 2007 when she was just 17 years old! Unfortunately, a shoulder injury kept the Maryland native out of the 2008 games in Beijing. She took a break from competing and worked as a kayaking instructor for Liquid Adventures in Cabin John, MD and also worked an an EMT for Montgomery County.
Her wife eventually convinced Nee to continue to pursue her Olympic dream. After practices and training, Nee's hard work paid off. She will make Olympics debut this week in Rio! Nee is also one of more than 40 openly LGBTQ athletes competing in the Rio Games this year, eight of which are from the U.S. 
Maryland Olympians: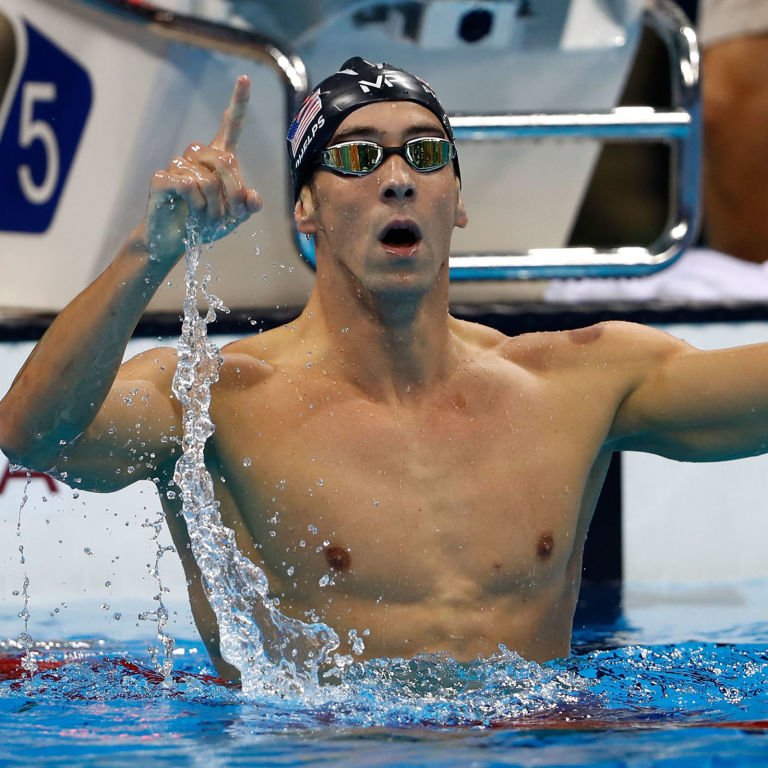 Michael Phelps – a native of Baltimore– is the most decorated Olympian of all time. In his fifth Olympics, Phelps has won gold again! He holds gold medals in the Men's 4x200m freestyle relay, 200m butterfly and 4x100m freestyle relay.
Chase Kalisz of Bel Air, Maryland, who has become close friends with Phelps, swam in the 400m individual medley in Rio. He placed 2nd earning a silver medal.
Matthew Centrowitz, who was born in Beltsville and grew up in Arnold, Maryland, will look to beat his 4th-place London finish in the 1,500-meter on Tuesday, August 16.
Baltimore native Angel McCoughtry, star of the WNBA Atlanta Dream, was a member of the gold medal-winning 2012 London women's squad, and she and her teammates are heavily favored to win again this year (they're also staying on a cruise ship instead of in dorms).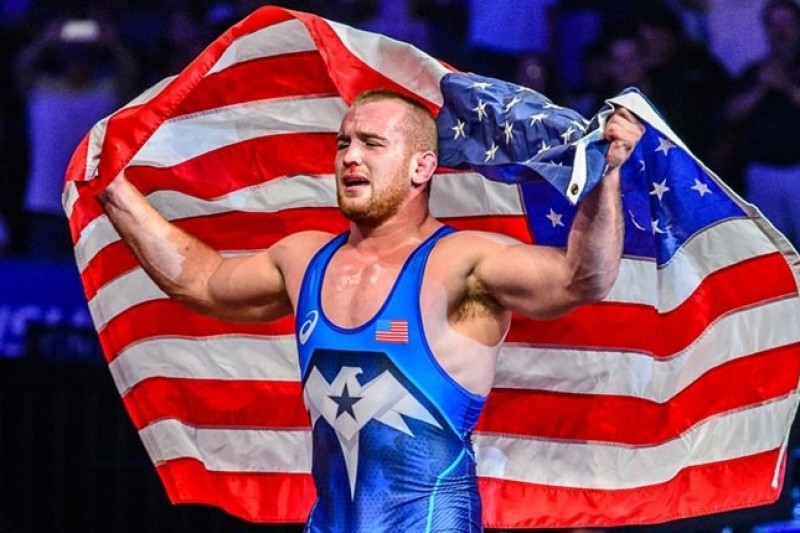 Hailing from Woodbine, Maryland, 20-year-old Kyle Snyder is undefeated in the top three high school wrestling championships. At his first Olympics, he will compete in the freestyle at 97kg on Sunday, August 21.
Outside hitter Aaron Russell, from Ellicott City, was the leading scorer on the US Volleyball team during their qualifying games for Rio.
Joe Morris is from Annapolis–and … he's a sailor, of course! Morris specializes in 2-person high performance skiffs and will be competing in the Men's 49er (skiff) on Friday, August 12.
Hampstead native Katie Zaferes will be running, biking, and swimming in the Women's individual triathlon (presumably with a closed mouth, to keep out Rio's poop-water).