Montgomery County, Maryland hosts numerous of annual festivals and special events. Listed below are July 2016 Festivals and Events throughout the county. All dates, prices, and activities mentioned are subject to change, so please check the official website or call to confirm information.
World Music Festival
Saturday, July 2, 2015. Don't Miss the 7th World Music Festival at Veterans Plaza from 4pm-9pm. Enjoy live bands, food, beverages, and international acts of every nation or creed, of all languages and walks of life.
Independence Day
Monday, July 4, 2016. Montgomery County, Maryland has a variety of places to see fireworks for the Fourth of July. Most events are family-friendly and include live entertainment. Click here for a full list of events.
Cirque Italia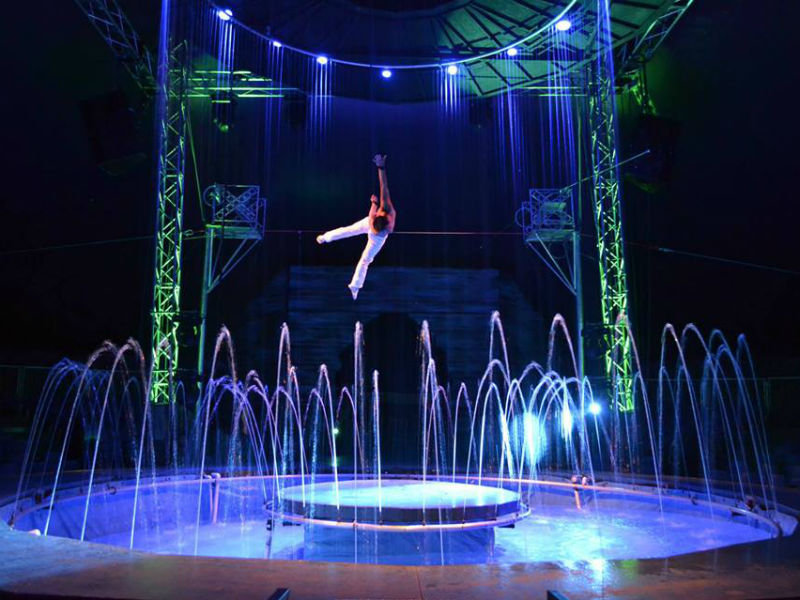 Friday, July 8 – 10, 2016 – Montgomery County Fairgrounds. Get ready to dive into the magical world of acrobats, aerialists, contortionists and more. Come experience the magical world of Cirque Italia – a show like no other. This incredible show takes place under a majestic white and blue big top tent which came all the way from Italy. The extraordinary stage holds 35,000 gallons of water and features a dynamic lid which lifts 35 feet into the air, allowing water to fall like rain from above as fountains dazzle below. Click here for more information
Fountain Season Opening Party and Community Day
Sunday, July 17, 2016. Visit Downtown Silver Spring to celebrate the reopening of the Interactive Fountain from 3-6 pm! Tons of kid activities, fun giveaways, and live music to entertain the entire family. It will be a splashing good time! The afternoon will be dedicated to supporting the local community and host a Community Day. This is a chance for you to come support organizations from around the local area, learn about their missions and discover opportunities within the community.
Montgomery County Farm Tour
Saturday, July 23-24, 2016. Montgomery County celebrates its agricultural heritage by promoting local farms, and inviting our residents to indulge in seasonally fresh food during the 27th Annual Farm Tour and Harvest as well as throughout the entire growing season. Explore local farms and purchase fresh fruits, vegetables, flowers, plants and other local products. Several farms have hayrides, pony rides, music, demonstrations and other fun and educational activities for all ages. Click here for a full list of participating farms.
Nigeria Carnival
Sunday, July 24, 2016. Celebrate the Nigerian Cultural Heritage in diaspora. The carnival will be held at Veterans Plaza in Downtown Silver Spring from noon to 7 pm.
Bethesda Outdoor Movies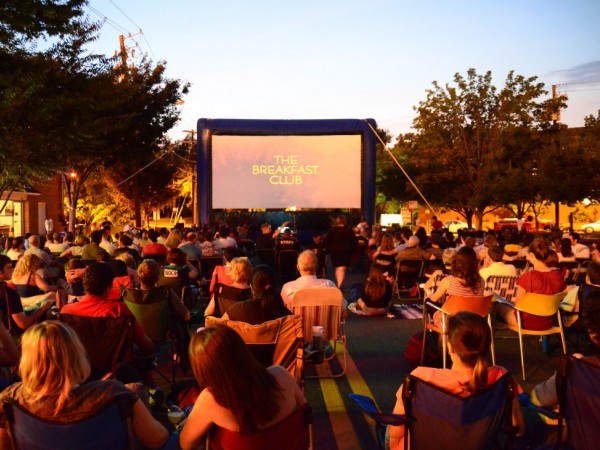 Tuesday, July 26-30, 2016, 9 p.m. A different blockbuster movie will be shown each night at Woodmont Triangle, corner of Norfolk & Auburn Ave. See free outdoor movies in the heart of Bethesda, Maryland.
Chino Y Nacho Concert
July 28, 2016. Chino & Nacho is a Venezuelan pop duo, consisting of Jesús Alberto Miranda Pérez and Miguel Ignacio Mendoza Donatti. They will be performing at the Fillmore at 8 pm.