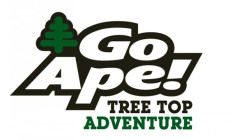 Address
6129 Needwood Lake Drive, Derwood, MD 20855
Phone
800-971-8271
800-971-8271
Website
goape.com
Teachers, High School, and College Student Discounts
Receive a 10% Teacher Student discount is offered to guests with a valid Teacher or College Student ID.
Please call to receive this discount code to Treetop Adventure (no discount for Treetop Junior).
All Gorillas using this code must bring a valid teacher or student ID when checking in for their tree time.
Printable Coupon