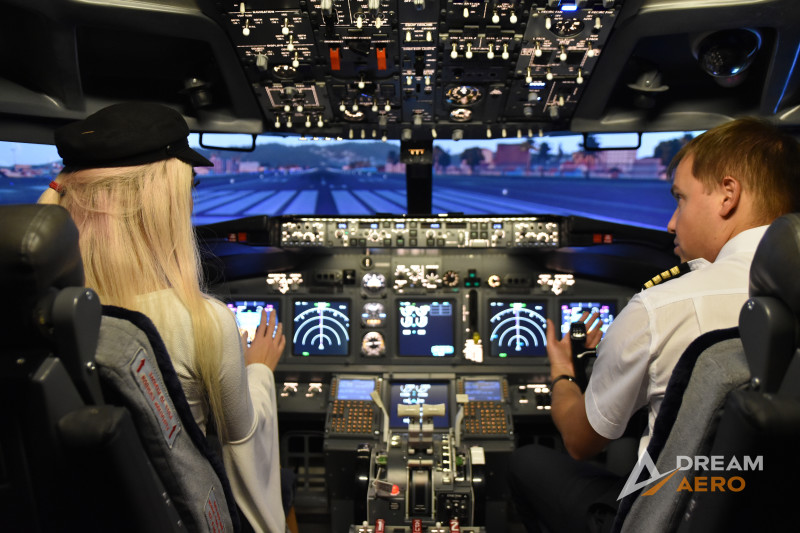 Dream Aero invites you to "take to the skies" on our passenger airliner flight simulator. Almost all parameters of our flight simulator meet the Doc 9625 ICAO FSTD Type VII requirements, which allow us to offer an authentic experience of flying a plane, suitable even for real-life pilots.
The flight simulator accurately reproduces every aspect of a real flight, with you behind the controls. While flying in adverse weather conditions might be a challenge for beginner pilots, one can master basic elements of the flight, such as takeoff, landing and following a flight path. Learning is easier than ever with an experienced instructor at your side.
In both technology and user experience, Dream Aero continues to lead the way in passenger airliner flight simulation.