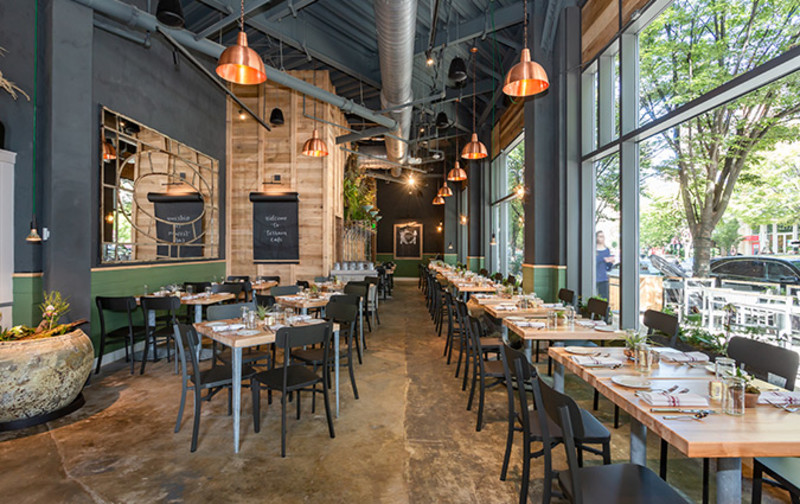 Founded at the flagship Terrain nursery in Glen Mills, PA, our cafe celebrates the cycle of the seasons + the bounty of the land. Using hand-selected local produce, meats + dairy products, our culinary team takes pride in crafting menus from the seasonal harvest of farmers we know + trust. The menu includes many of our longtime favorites, alongside seasonally changing dishes that highlight the best of Maryland's local harvest.
Located in the Bethesda Row shopping district, our cafe features an interior dining space, beautifully appointed bar, and additional seating on our garden patio for an outdoor brunch or intimate dinner.
Our Bethesda cafe makes our fifth location,
with others in Glen Mills + Devon, PA, Westport, CT, + Palo Alto, CA.
For more information + to stay in touch shopterrain.com/restaurants
@terraincafe
Venue Information
Handicap Accessible Facility
Hours of Operation: Barista: 10am- Close every day Brunch: 10am-3pm every day Dinner: 5pm-9pm Weds 5pm-9pm Thursday 5pm-10pm Friday 5pm-10pm Saturday 5pm-9pm Sunday
Instagram: http://www.instagram.com/terraincafe
Metro Accessible
BWI Airport: 35 mi
Dulles DCA Airport: 24 mi
Dulles IAD Airport: 24 mi