Address
7239 Woodmont Avenue, Bethesda, MD 20814
Phone
(301) 654-1234
(312) 388-7960
Website
www.monamigabi.com
UberEats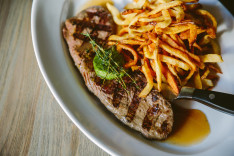 Enjoy your French favorites in the comfort of your own home! Our menu is now available for delivery with UberEATS during lunch and dinner. Place an order for a delicious meal of French Onion Soup Au Gratin, Steak Frites, Trout Almondine, Baked Goat Cheese and more.
FOR A LIMITED TIME! Use promo code MONAMIGABI15 for $15 off your first order.
Visit the UberEATS website or download the app in the app store. Bon appétit!
Valid from 03/07/2017 to 12/28/2017